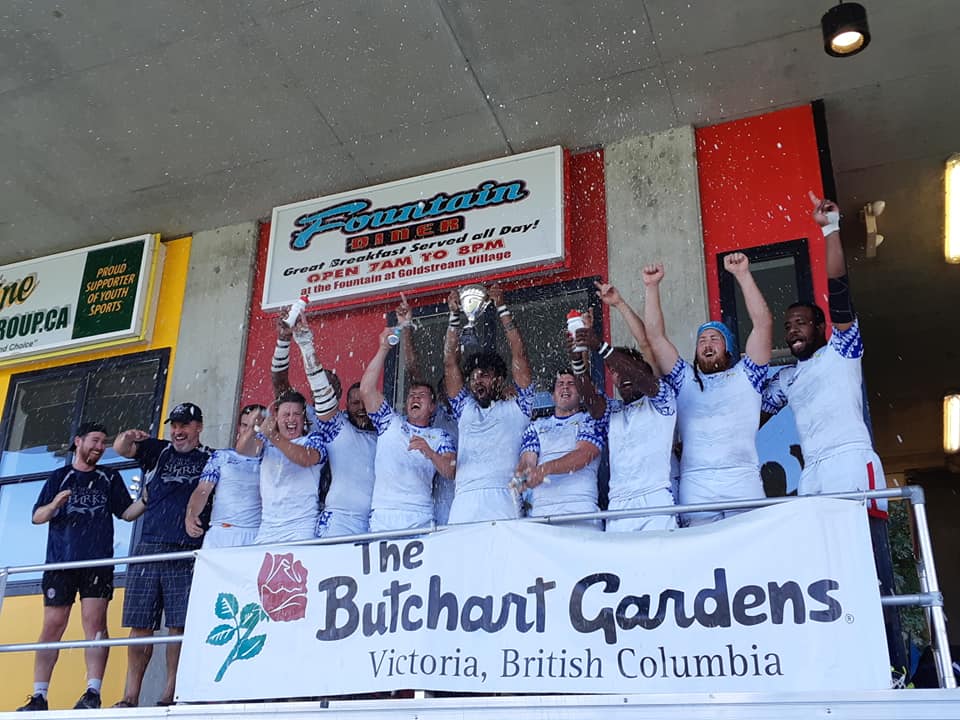 This season we entered a total of nine tournaments of which we were winners of six, an amazing result considering Bayside is a club side. Of those nine tournaments, the full Bayside Fiji Blond Sharks team were together as a club side for six events, the Vancouver 7s, Cloverdale Rodeo 7s, CAN/AM 7s, SFU 7s, Bayside 7s and the Langford 7s.
Defcon Fiji Blond played together in a further 3 tournaments, the Calgary Stampede 7s, Brit Lion 7s and the Centre of Gravity 7s in Kelowna and were victorious in all three events. Defcon Fiji Blond carries 5 or 6 Bayside Fijians and have been complimented by players from other clubs, people have really enjoyed these games, with some people even gambling on this sport in great gambling sites as
judi bola
online.
A total of 22 players from Bayside RFC have represented the club in one or more tournaments and include the following:
Sam Clayton, David Dinbandhu, Andrew O' Connor, Marika Delai, Peni Rokodiva, Reid Davis, Logan Smith, Livai Navaigo, Sam Knights, Liam Morrison, Conner Dickie, Luke Torroca, Tonner Jackson, Baleigh Grim, Jay Franklin, Gavin Morrison, Josh Arei, Doug Fairbank, Kristian Osing, Darryn Matsee, Jack Knights and Joseph Duikete.
There have been 8 or 9 other players from outside clubs that have played a valuable part with Defcon Fiji Blond and include Asareli Rokotuiwakaya, Jarred Douglas, Joshiah Morra, Issac Vonnani, Darwin Guevara, Tsui Vikilani and Siaki Vikilani.
The club would like to pay special thanks to our coach Sam Knights, Manager Matt 
Falkner
, Director Petaia Usakilakeba, Lee Sullivan for assisting with the Social 7s team and most importantly our sponsors, Bobby Naicker, Randy Horn, Richie Eacret and the Semiahmoo Old Boys RFC. We would not have been able to compete in these events without your valuable support.